Machine Learning Advanced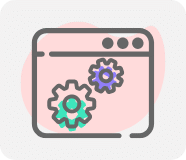 Mastery of Python, DataViz
Solid Foundations in Machine Learning
Skills acquired at the end of the course:
Analyze and decompose a key element of data science: time series.
Correct a time series of seasonal variations
Training to predict the future evolution of a time series
Master the techniques of manipulation and pre-processing of text data
Read and use regular expressions
Use a Machine Learning model on text data, a rapidly growing field in Data Analysis.
Know the fundamental concepts of graph theory, a key discipline in Data Science
Choose a data model between a graphical and a tabular approach
Know the most popular algorithms in Machine Learning for graphs
Time series with statsmodels (Python)
Machine Learning and Graph Theory with NetworkX
You wish to build a tailor-made course adapted to your needs?
A member of our team can help you!