50+ of France's biggest companies have already been seduced
Training courses

made for you
Recognition of training La Sorbonne
Eligible for CPF
Voted 4th best online bootcamp world
**Switchup Ranking 2020
Practice-based instruction
Code cells nested within theory blocks to test one's learning
Use Case professionnal
Distance and face-to-face combination (100% distance option)
Online courses punctuated by coaching sessions
Dedicated live chat support
Specific to your business' and industry's needs
Customized follow-up
Conversion into a true POC or even prod project
Secure platform
100% online ready-to-code environment
Hundreds of databases and libraries
More than 1500 hours of content
Single testing platform
Exhaustive skills audit
Semi-automated remediation
Obtain a
recognized

diploma
As part of our partnership with Paris la Sorbonne, each of our Data Scientist, Data Analyst and Data Engineer courses is now certified by La Sorbonne.
You can therefore benefit from the recognition of a world-class university.
What's the difference between the
bootcamp

and

continuous

format?
We have thought of two formats to adapt our trainings to your availability. 
The bootcamp format allows you to follow the training at an intensive rhythm at a rate of 35 hours per week while the continuous format is aimed at people who maintain an activity next to their training. 
The content is the same between the two courses, only the pace of learning differs.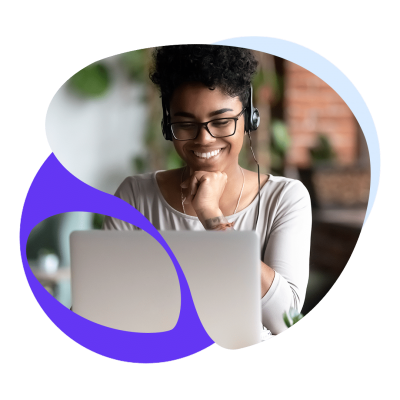 « DataScientest is a high-quality training course with full remote access, but nonetheless keeping a strong proximity to learners and a lot of flexibility »
« DataScientest is rich, personalized learning that responds to the real problems of the company »
« Ambitious projects implemented within our company in the field of control... »
DataScientest trains companies and individuals in Data Science. Our users benefit from a training platform entirely designed by our data scientists.
The DataScientest asset? A hybrid training combining guided learning on the platform and coaching sessions to combine motivation and flexibility.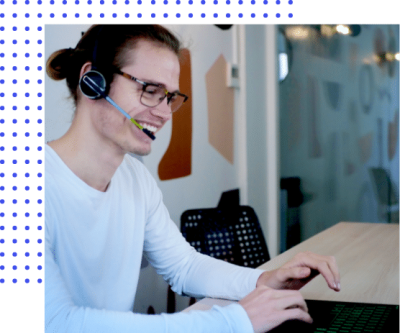 Can't find any answer to your question?
Our
frequently asked

questions
What is the recognition of the diploma?
All our training courses are certified by the University Paris La Sorbonne.
Our experience with more than 30 major CAC 40 groups guarantees the quality of our training courses and their alignment with the expectations of companies. Our students are therefore prepared for the demands of the market and our network opens up numerous employment opportunities at the end of their course.
How can I finance my training? CPF, AIF, Abundances
All our training courses are eligible for the CPF (Personal Training Account). If you are a job seeker or a CSP support person, you can apply for an AIF (Aide Individuelle à la Formation) or a CPF contribution (it validates the 2nd block of skills of the level 6 RNCP). These schemes allow you to be financed by Pôle Emploi up to 2000€.
Company financing is also possible through the OPCO. For the rest, it is possible to finance it up to 10 times.
How is the training organized?
The training consists of a part of e-learning coached on our platform and masterclass and coaching sessions led by our data scientists trainers. Throughout the course, a live chat support allows you to guide your learning and answer your questions. If you wish to know more, we have detailed the format of our training in this video.
« DataScientest has established itself as a key player in training 2.0. »
« Trainings designed by highly qualified professionals »

« A French startup disrupts the field of data science training with a novel approach »

"Super la formation !" J'ai surtout adoré le cas fil rouge sur lequel on a travaillé parce qu'il permet de mettre tout de suite en application ce qu'on apprend. Ça m'a également permis d'apprendre à travailler en groupe et à me booster parce qu'il fallait constamment qu'on soit au niveau pour pouvoir évoluer ensemble.
Igor Dreher
Inspecteur général
"Une auto formation au top !" Pédagogique, ludique, la formation nous force à repousser nos limites. L'équilibre entre quantité et difficulté est maîtrisé, donnant envie de s'investir sans avoir peur d'être découragé. Depuis la formation, je passe la moitié de mon temps de travail à retranscrire mes modèles sur Python !
Nicolas
Chargé de prévisions
"Une formation au top que je recommande fortement :)" Le contenu est top et les professeurs sont toujours à notre écoute au moindre petit soucis. Ce que j'ai aimé par dessus tout c'est le projet fil rouge qui plonge directement dans le concret et qui nous donne tout de suite un petit aperçu de ce qu'on attend d'un data scientist (dans mon cas). Je recommande vivement!
Naja
Ingénieur Supply Chain
"Une formation au top que je recommande fortement :)" Super formation ! Une plateforme interactive, des intervenants toujours disponibles , une montée en compétences en data science efficace ! Python, R, matplotlib et d'autres outils n'ont plus de secret pour moi ! Je recommande fortement cette formation pour montée en compétences de manière efficace et efficiente!
Martin Guertain
Developpeur DataViz
"J'ai adoré la formation hybride" J'avais peur en débutant la formation de me retrouver rapidement perdue car une majorité se fait online. En réalité, j'ai pu apprécier d'avoir un support en permanence au travers d'un live chat . Je pense que c'est ce contact humain qui m'a aidée à terminer ma formation avec enthousiasme
Diego Duerr
Inspecteur général
"Le projet métier est génial !" J'ai aimé pouvoir articuler mon apprentissage autour d'un projet concret. La définition d'une vraie problématique métier au cœur de celui-ci m'a permis de mieux comprendre l'intérêt de nombreux exercices. Il était aussi très important pour moi de pouvoir confronter rapidement mon apprentissage théorique à des exercices.
Elsa Beaudry
Chargé d'étude statistique
"Un volet programmation qui m'a vraiment plu" Après des études de mathématiques, je n'avais jamais appris la programmation Python ou R mais grâce à quelques recherches j'ai réussi à trouver des organismes de formation. Je suis satisfait d'avoir trouvé Datascientest dont je recommande vivement les formations.
Roger Auger
Statisticien
"Une montée en compétences réussie !" La formation de DataScientest m'a permis de booster mes skills Data et de rapidement décrocher un job ! L'équipe de formation est restée à l'écoute du moindre de mes soucis technique / de compréhension tout au long de la formation durant les master class ou la formation en ligne. Inscrivez vous les yeux fermés vous ne regretterez pas
Constance Allaire
Actuaire digital
Are you still hesitating on which formation to choose?​
Book a meeting now with one DataScientest staff member!